Pin Mao's playful colour compacts for fun-loving consumers
2019-12-30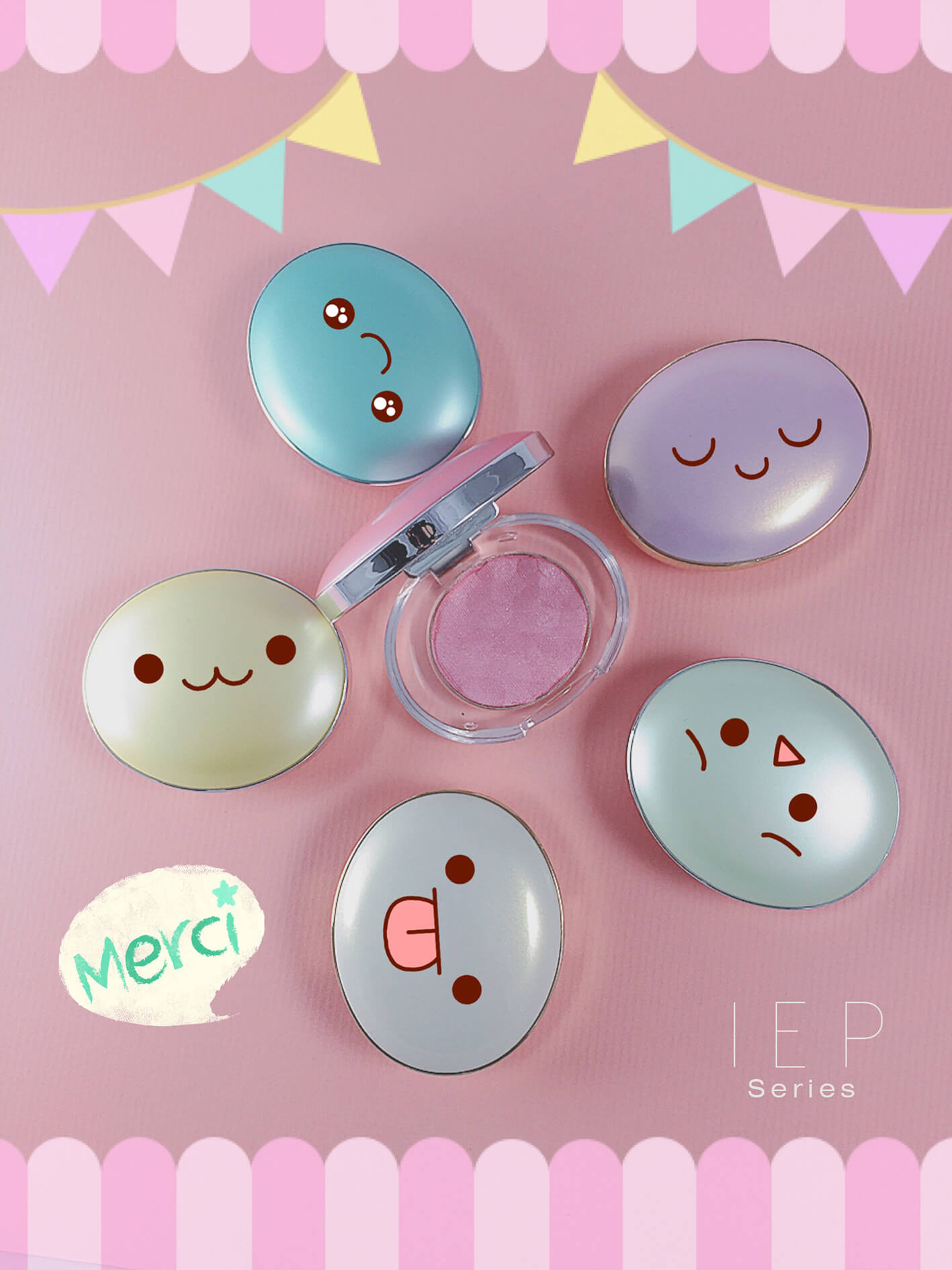 Ever creative, Pin Mao's latest release has been designed especially for the younger generation as well as those that are very much young at heart. Taking advantage of a simple oval shape, the new IEP series of compacts takes advantage of bright pastel colours with a clean finish.
Manufactured from acrylic to ensure that the compacts hold up to repeated and sometimes unmindful usage from younger fingers, this playful line of colour compacts has been designed for a single colour make-up product which can be contrasted or complemented by the pastel colour of the lid.
The lower part of the compact is clear, so that the make-up colour can be seen unmistakably without the eye being drawn to another colour.
The lid is finished with a silver rim granting the compact the look of a jewellery piece such as a locket or pendant, which is further enhanced through the domed matte finish of the top.
Available with a variety of pastel coloured lids, Pin Mao has also included a round mirror inside the compact to complement the shape of the make-up well and provide a useful added feature for the end-user.
Pin Mao's IEP series of compacts will be available to view at Cosme Tech Tokyo at stand 26-12, along with other highlights from Pin Mao's extensive packaging catalog.