Two variations for Pin Mao's square PET bottle range
2019-12-30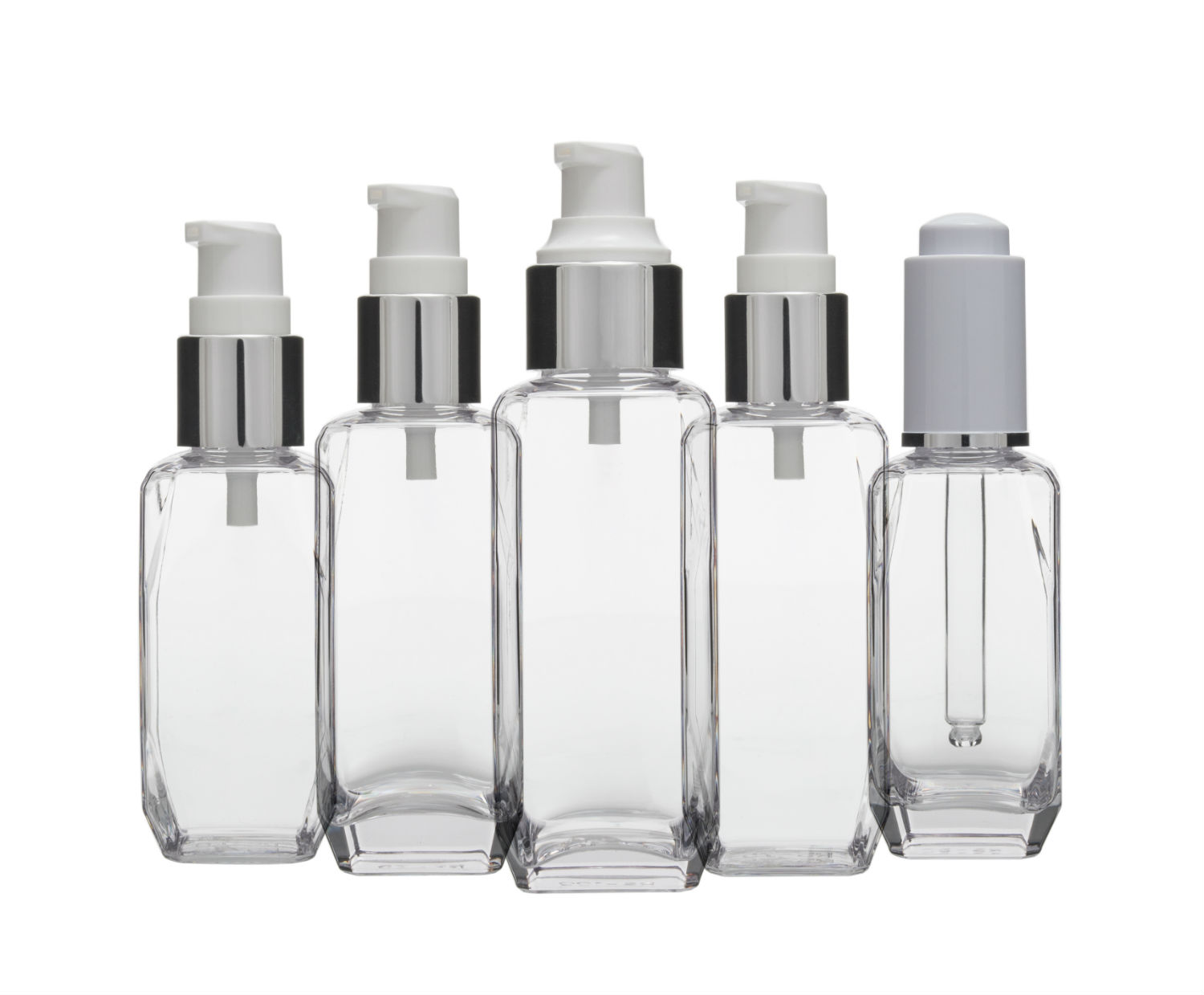 As a professional square PET bottle manufacturer, Pin Mao's clear square PET bottles are the ideal plastic bottle design for cosmetic formulations. This highly regarded Taiwan square PET bottle manufacturer specializes in producing stylish plastic packaging for the personal care industry and the RS line of PET square bottles has been designed in 2 chic variations.
The line benefits 4 different capacities from a delicate 30ml volume up to a 100ml size and the 415 neck thread can easily be matched to one of Pin Mao's pump closures, as too can the 410 neck of the 100ml versions. The smaller bottles can also be fitted with a dropper end and the collars of the dispensing closures are offered in a shiny silver or gold color.
Both variations of the square PET bottle design feature the same slightly curved shoulder which drops into perfectly straight, sleek sides. It is the lower part of the bottles where the difference can clearly be seen. The A-version squares neatly into the base, whereas the B-version of the plastic square PET bottle design tapers inward to highlight the heavy bottom feature that it possesses.
Like many of Pin Mao's plastic bottle lines, the RS series square PET bottle has been designed with a sleek shape that can be used with a variety of personal care products. The choice of PET packaging offers the line a bright and transparent look and is a winning solution for companies looking for square bottle packaging with a stylish design at a competitive price.
Full specifications for Pin Mao's RS line of PET bottles can be seen in the online product catalog, along with airless packaging concepts, cosmetic bottles and jars and more.