Pin Mao's amazingly bright bottles for droppers
2019-12-30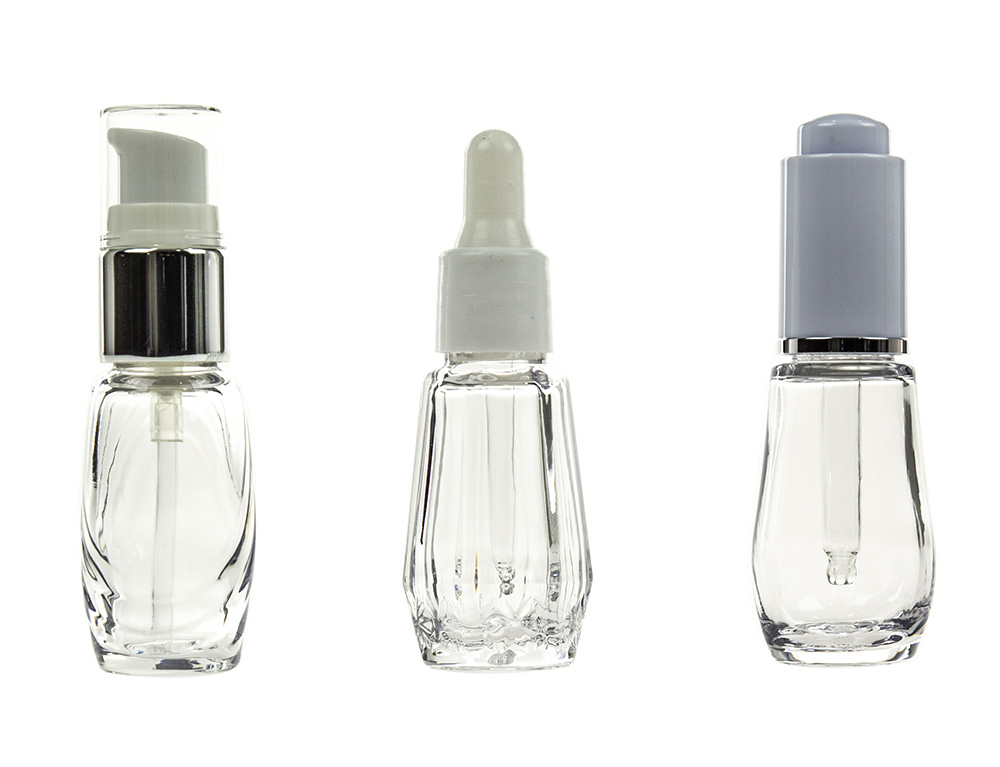 Pin Mao is no stranger to producing scintillating packaging solutions in PET. The company has numerous ranges of containers designed to provide companies with a lightweight alternative to glass while still offering perfect clarity and brilliance. Pin Mao's latest line of droppers is no exception: The bottles are composed of light and lambent PET that manage to bounce light playfully between their facets, attracting the eye and presenting an apparent luxury item.
The bottles are created with Pin Mao's new production line, able to handle impressively large injection and blow molding runs. The line is one of the most advanced in the world, and the clarity of the PET containers produced is such that it is difficult to distinguish them visually from fine crafted glass. The small format bottles in the company's TD series were initially designed to be paired exclusively with droppers, but have taken such hold that many firms have begun to use them with small format pumps and sprayers as well. The original droppers feature finely crafted glass tubing with a number of dosage heads, perfect for adapting to different product application techniques and viscosities.
The TD series is also phenomenally light. While keeping the brilliance of a glass bottle, companies can enjoy savings on transport as well as materials. The light weight of the PET bottles can also help bring down carbon footprint numbers, an especially big plus for firms seeking to contribute positively to the environment. Shatter-proof, resilient, and stylish, the TD line is another example of the material's unstoppable rise.